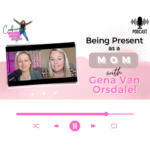 Headstrong, hardworking and a family woman, Gena entered into Real Estate as a new mom with only retail sales experience. Now, her business is thriving and she gets to do the things that are most important: spend time with her family. Find out how she got there by listening now!
You can connect with Gena on Facebook @GenaVanO
To connect with our host Nicole, visit www.RealtorMomMasterclass.com.
Follow Nicole on social @RealtorMomMasterclass